Main content starts here, tab to start navigating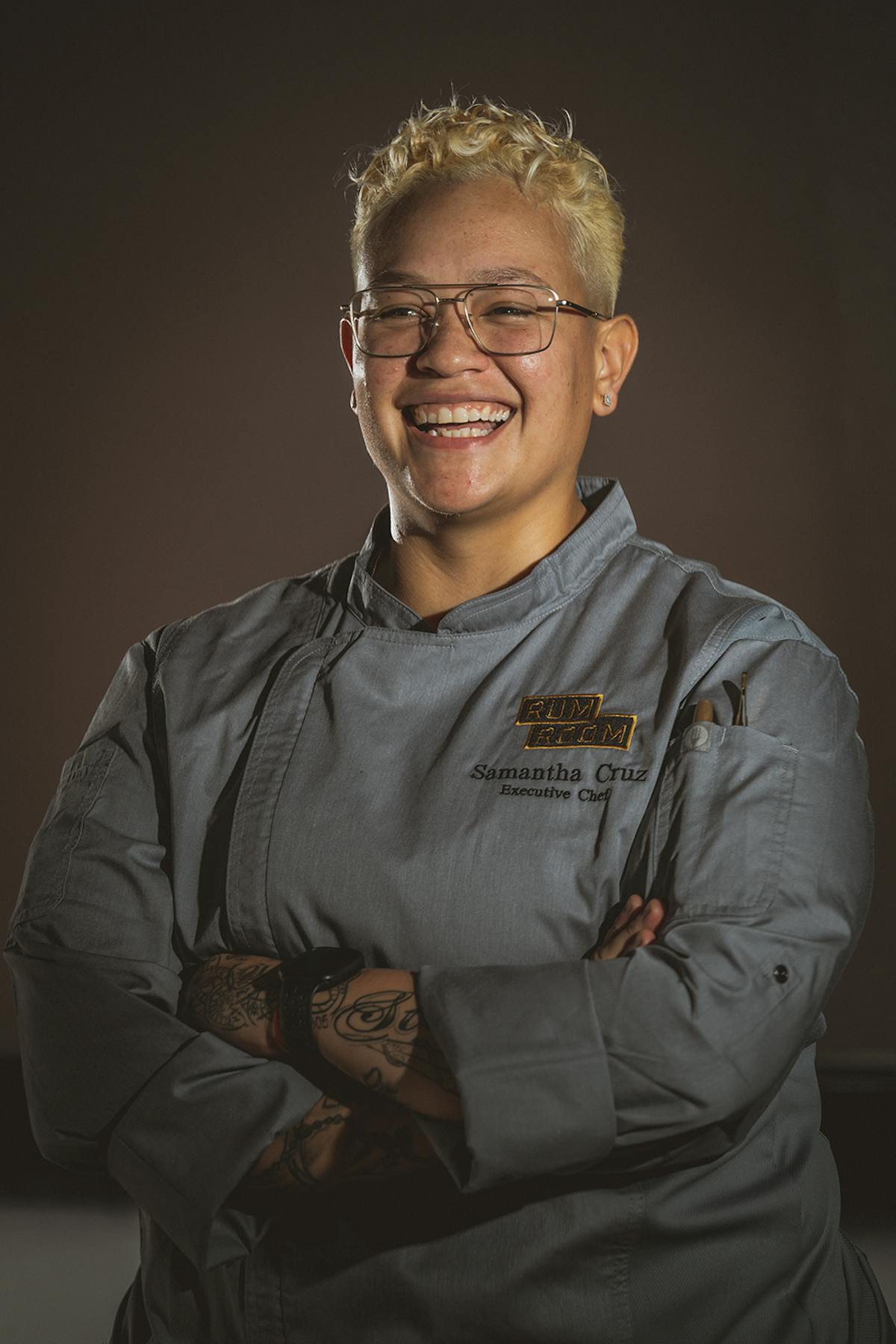 Samantha Cruz
Executive Chef
With 12 years of experience in the industry and more than four years with Sodexo Live!, Samantha Cruz serves as Executive Chef for full-service restaurant Rum Room and event space Venu, two 2023 additions to the greater Miami Beach Convention Center campus.
The eldest of nine siblings, Samantha learned basic cooking skills from her grandmother at a young age to help support her family, creating a passion and foundation for her to become the extraordinary chef she is today. She has been a key part of the Sodexo Live! team, having used her talents to cook for the most exclusive clubs at Hard Rock Stadium, as well as for VIP patrons at massive events like Super Bowl LIV, the Miami Open, Art Basel, Fort Lauderdale Orange Bowl Food & Wine Festival, Seattle Mariners opening day at T-Mobile Park, and more. She was also named the winner of season two of Food Network's "Beachside Brawl" in summer 2023.
Her experience in fine dining comes from past roles with major Miami establishments like 50 Eggs, Grove Bay Group, Fiola, and Planta. As the culinary leader for Rum Room and Venu, she provides a menu that speaks to her talents and engages guests from all over. The historic space where Rum Room sits provides an enticing opportunity for a refined but approachable dining experience, meant to intertwine classic flavors and modern techniques to leave a lasting impression on guests.